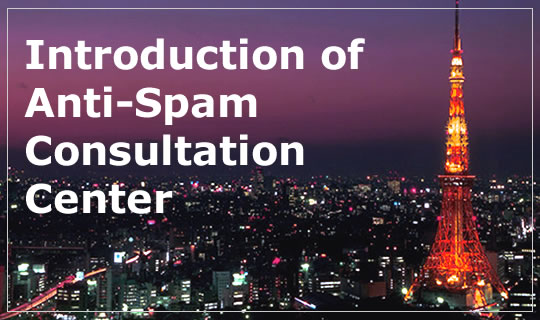 Introduction
What is ASCC ?
The Japan Data Communications Association (JADAC),was established to promote Japanese information communication technology industry in December in 1973. Since the enactment of "the Law on Regulation of Transmission of Specified Electronic Mail" (so-called "Anti-Spam Law") in 2002, JADAC has been a designated corporation (since 2005, it has been a registered organization because of the law amendment), based on Anti-Spam Law and has cooperated with Ministry of Internal Affairs and Communications (MIC) in anti-spam activities.
The Anti-Spam Consultation Center (ASCC), established in July 2002 in JADAC for performing the business as a designated corporation (a registered organization).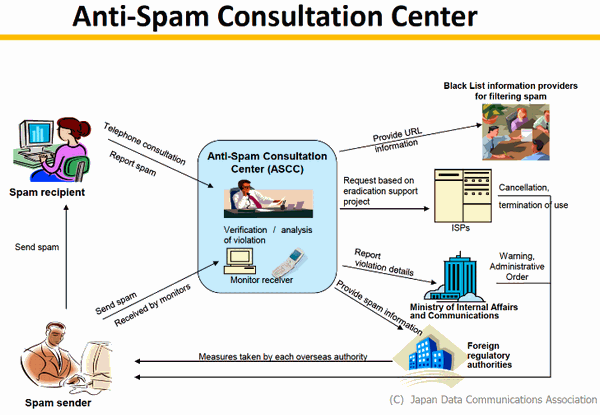 About Legal System Concerning Spam (Anti-Spam Library)
Ministry of Internal Affairs and Communications(MIC) website provides Japanese anti-spam materials.
Contact Us
ASCC -Anti-Spam Consultation Center-
Address:

Sugamo-Muromachi Bldg.7F,
2-11-1 Sugamo, Tosima-ku, Tokyo, 170-8585